Due to COVID-19, most workplaces are closed across Uganda and non-essential movement is prohibited. Like many places around the world right now, people here are struggling to provide for the basic needs of their families. Over three weeks of shelter-in-place are behind us, but we still have at least 2 more weeks on the horizon. Physical needs are great as food prices rise and work is scarce.
So we started praying and asking, what can GSF do to be Christ's hands and feet in the midst of this pandemic?
The answer came in a unified display of Christ's love. Between staff and missionary contributions and the GSF budget, we gathered over $6,000 to purchase over 11,000 pounds of maize flour, 5,500 pound of beans, 2,200 pound of cassava flour, 550 pounds of sugar, 1,000 packets of salt, and 500 bars of soap for our neighbors. With all hands on deck, we prepared relief packages for our community.
Last Friday, in partnership with our Buikwe District government, Good Shepherd's Fold distributed food and supplies to every household in Buwundo village. In total we reached over 1,200 members of the community, providing enough food and supplies for 34,000 meals! The local government assisted in the dispersal of the goods, providing soldiers to ensure safe social distancing and delivery of supplies.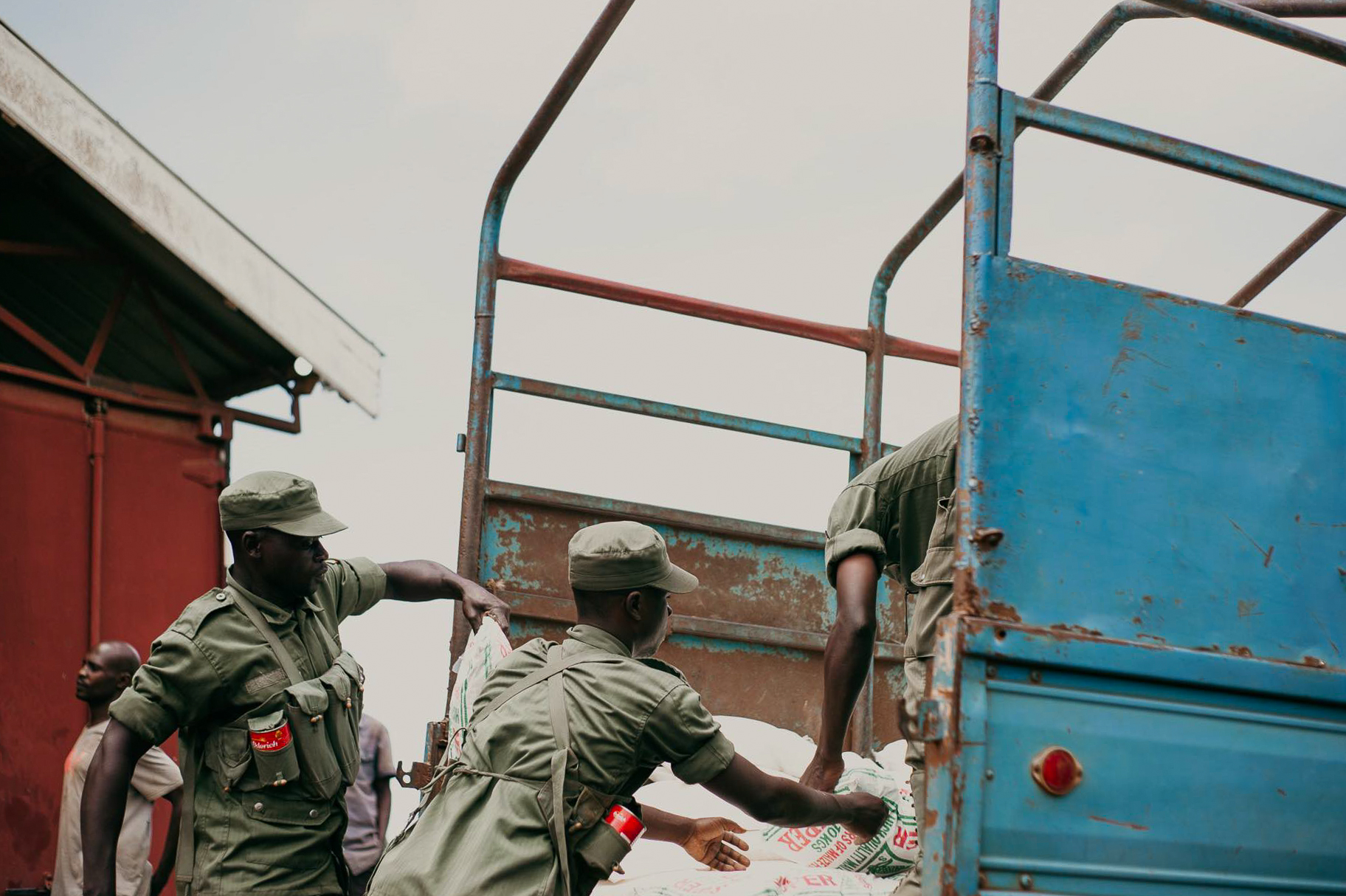 Please pray that these supplies would go beyond meeting the physical needs of our community; pray they would reach desperate hearts with the eternal hope of the gospel. Every package included encouraging Bible verses of hope recommended by our staff.
With your help, we can reach more households! The average cost of a meal is 20 cents; every dollar supplies 5 meals for a family in need. The three villages nearest us average 400 households each.  It takes about $6,500 to provide for an entire village.  GSF has already received over $1,500 toward this second phase of food supplies!  Donate below to partner with us during the COVID-19 crisis!  Please indicate "GSF food distribution" in the "instructions to the finance office."
Under the present COVID-19 restrictions in Uganda, mass food distribution requires approval by our district's administrative governor, collaboration with district health officials, engagement of security forces and coordination with local village leaders.  GSF strives to pray for and maintain positive relationships with these individuals and entities.  This is done in obedience to the instruction of God's Word and He has granted favor in this time of need.